Public Sector Food Procurement Supply Chains leading to School Meals: The Case of Yorkshire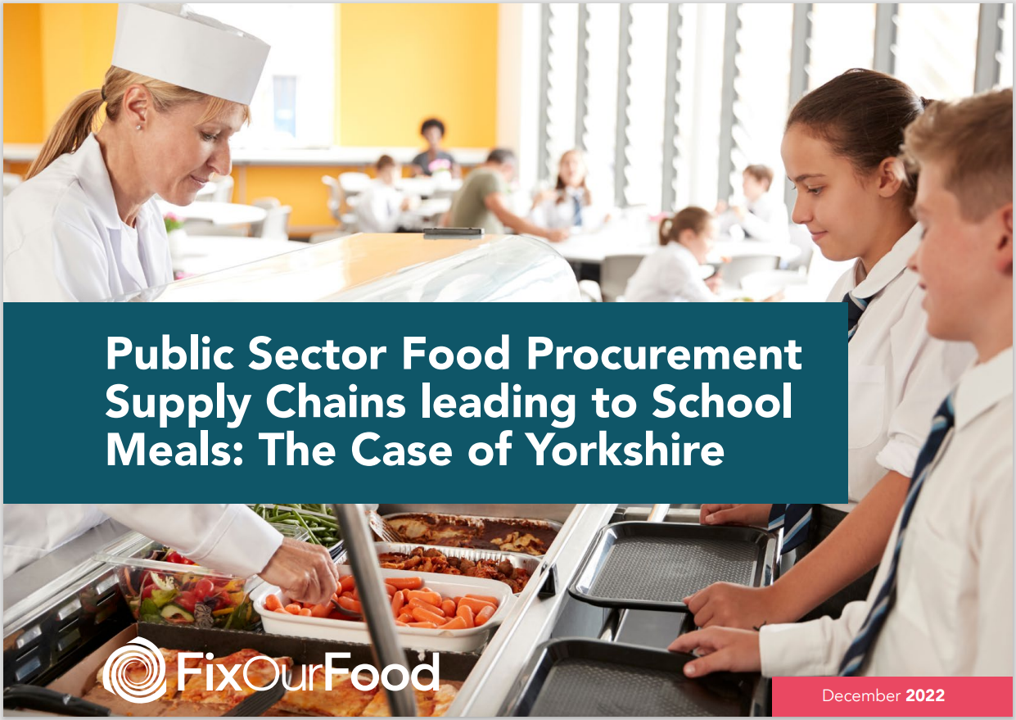 Public Sector Food Procurement Supply Chains leading to School Meals: The Case of Yorkshire
Utilising public procurement as a way to transform the sustainability of the food system holds great potential, especially when focussing on school meals supplied by local authority catering services. This transformative change can impact young people far into their futures, sparking their interest in this topic and teaching them fundamental and valuable lessons about food, sustainability and health from a young age. To fully harness this opportunity, unpacking and mapping out public food procurement supply chains that lead to school meals is crucial.
Learning about the factors that shape and influence this part of the food system, the barriers, enablers and contracts that dictate how the system works, leads to a deeper understanding that allows for relevant and important solutions to be formed.
This research identified that fundamentally, local authorities lie at the heart of many public sector food supply chains into school meals. With local authorities being able to write their own tendering bids and specify terms, whilst also often being responsible for designing school food menus, their decisions impact the whole school food system. Current supply chains into public procurement are dominated by price, and lack in traceability in terms of provenance, and therefore social and environmental sustainability credentials. Enabling local businesses and SMEs to enter these supply chains could challenge these issues. Implementing practices and systems that allow local authorities to procure more sustainably not only promotes and supports suppliers that are implementing sustainable practices but this positive impact directly increases school children's accessibility to healthy, sustainable food.
Rebecca Lait, Fix Our Food